Hammel
HEM 1250
Secondary Shredder
The HEM 1250 fine metal shredder is designed to impress. It provides maximum mobility through the track system. In addition, it is an ideal, flexible and efficient solutions as it is very fast to set-up.
1250 DK
One or two diesel engines
1250 MD
Magnet drum for FE- and non-ferrous separation
1250 E
Electric engine on stable frame
Process pre-shredded materials such as:
Metal:

Car bodies, aluminum profiles and bales, engine blocks, white goods, light metal scrap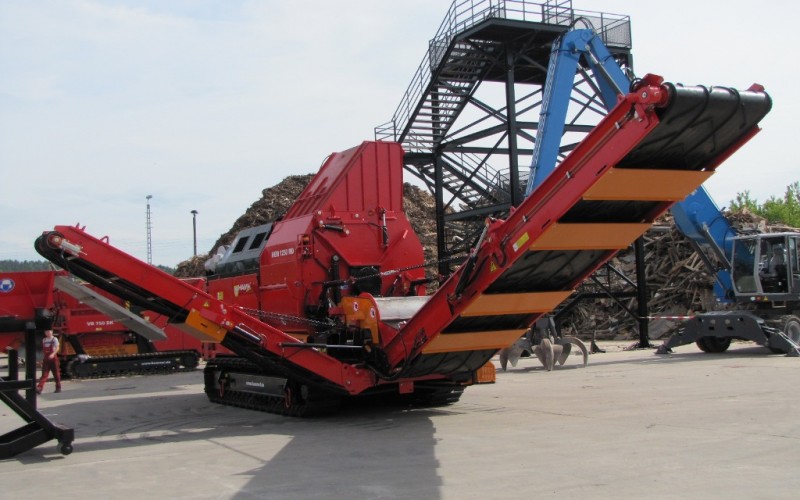 1250 DK
Drive:

710 PS

Weight:

49 t
1250 MD
Drive:

710 PS

Weight:

55 t
1250 E
Drive:

510 kW

Weight:

50 t
All Versions
Rotor Diameter:

1,530 mm

Rotor Width:

1,500 mm

Rotor Speed2:

660 - 750 rpm
The shredding takes place through newly developed eccentric discs and the special shredding rotor. With the selected screen basket, a precise end product size is achieved.
High performance via extremely great throughput
Low energy consumption
High mobility with track system
Accurate end product size with the newly developed eccentric discs and special shredding rotor
Component of the existing metal processing plant
Data provided are approximate values. Please contact us or refer to the brochure for the exact values.
Rotor speed is adjustable.